Most tasks nowadays require a diverse range of skills and experiences that are difficult to find in a single person. As a result, building a strong Business team has become necessary, particularly for large companies and institutions. The ability to work collaboratively is often sought after during the recruitment phase, emphasizing the importance of teamwork skills.
Establishing and developing a robust and successful business team requires considerable effort and research. It is crucial to form a cohesive and compatible team that will ultimately contribute positively to the company's growth. Companies and managers are highly interested in understanding how to build such a team effectively.
In this article, we will show you all the details you need to know about your company's team.
Why is it important to build a strong team?
How do you select the right employees?
Effective Management of a Successful Business Team
Qualities of a Successful Team Manager:
Development of Your Current Team
Why is it important to build a strong team?
As a founder of a start-up business, it is crucial to understand that your company's team is the fundamental unit for its success. Therefore, you should prioritize building an effective team and selecting its members carefully. This doesn't mean you should only choose the best employees in every field, but rather, the process of building a team should involve research, exploration, training, and continuous follow-up.
The team you assemble in your company should consist of individuals with diverse skills and knowledge necessary to accomplish business goals. They should be carefully selected during the recruitment stage to work cooperatively and coordinate with each other. This ensures that all aspects of work are covered, and required tasks are implemented efficiently and effectively. When building a team, it is important to carefully consider the candidates' skills, experience, and compatibility with the company's culture and vision. Evaluation tools, interviews, and tests can be utilized to choose the right individuals who will contribute to achieving the company's goals efficiently.
How do you select the right employees?
The process of selecting the right employees for your company is a critical stage that requires your focused attention as a startup business owner. It involves applying relevant expertise to ensure that the best and most suitable employees are chosen to form a cohesive team working towards common goals.
Our expertise in human resource selection and provisioning can greatly assist you in this endeavor from here.
The employee selection process comprises several interconnected and vital steps:
1. Identifying vacancies: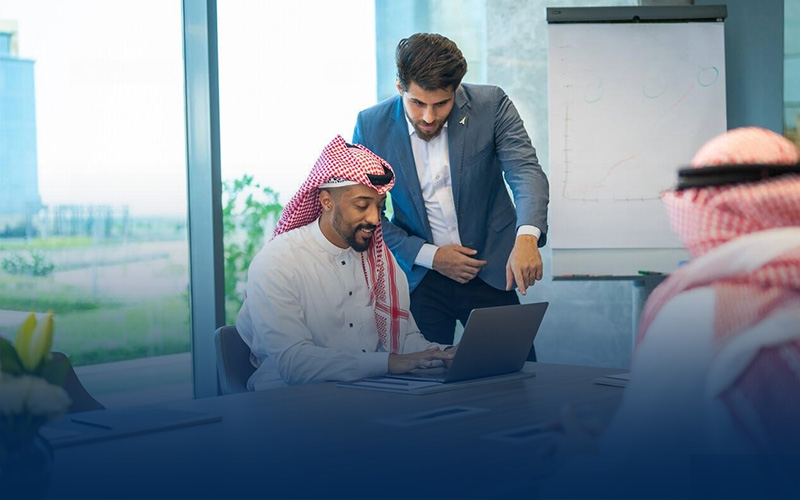 Determine the necessary positions based on the company's requirements and needs. Consider the company's strategic development goals and the specific skills and attributes required to achieve those goals.
2. Developing a recruitment Strategy:
Create a plan to attract suitable candidates, which involves announcing available positions and outlining the essential skills needed. In this stage, you can leverage the support of human resource companies to help structure your hiring process and select the best candidates for your startup. The strategy should also cover methods of candidate sourcing, whether through social media advertising or searching on reputable job platforms.
Establishing a timeline is another critical aspect of the hiring process. The schedule should include key event dates, time frames for each stage of the hiring process, and decision-making deadlines.
 Important events to schedule:
Job posting date.

Application submission deadline.

Potential interview dates.

Decision-making deadline.

 Announcement of recruitment results.
Budget allocation involves determining the financial resources allocated to each stage of the recruitment process. 
This includes:
Advertising costs through various media channels like the internet, newspapers, magazines, and social media.

 Expenses related to the recruitment process itself, including human resources, equipment, and necessary tools.

 Training costs for new employees and ensuring resources for effective training.

After setting the budget, financial resources are allocated smartly to execute each step of the hiring process while staying within the specified budget range.
5. Defining Training Programs:
Select training programs for candidates and new employees during the recruitment planning phase. This helps identify crucial skills that need to be developed and acquired. Training programs encompass:
Technical skill training and familiarization with essential tools used within the company.

Soft skills training to enhance communication and interpersonal skills within the organization.

Orientation to the company's culture, ensuring that new employees understand the company's vision and direction.
Training programs enhance the probability of new employees succeeding in their roles and achieving the recruitment process's desired objectives.
You can use the company's incorporation team to train your business team and ensure the team's performance from here.
Effective Management of a Successful Business Team
Managing a business team successfully is a fundamental responsibility for managers and company owners. Team management revolves around the skillful coordination of tasks and objectives between the team and internal management in a collaborative and consistent manner.
Effective management encompasses strong leadership qualities, proper behavior, and a focus on fostering communication skills among team members. This involves establishing clear objectives, creating a positive and conducive environment that enhances employee productivity, and ultimately obtaining shared goals.To effectively lead a team, it's crucial to understand the attributes that define a successful team manager.
Qualities of a Successful Team Manager:
While there's no definitive metric for measuring a team leader's skills and leadership, several observable aspects highlight their effectiveness. These include:
– A clear comprehension of responsibilities and tasks.
– Alignment of employees' fundamental visions and goals.
– Consistent monitoring of staff performance.
– Attentive listening to employee concerns and proactive resolution of issues.
As a team leader and manager, it's important to recognize that effective management is adaptable, capable of responding to changes, adjusting goals and requirements based on evolving challenges, and prioritizing tasks and resources efficiently. Additionally, a successful manager understands each team member's capabilities and allocates responsibilities accordingly.
When a team is well-managed, it results in increased productivity, job satisfaction, and the achievement of company objectives.
How to Develop Your Current Team:
Developing your work team involves analyzing the team's current situation, identifying individual strengths and weaknesses, and recognizing gaps within the team. These gaps can be addressed by attracting talented individuals and utilizing various strategies, as outlined in the following steps:
Conduct regular performance evaluations.

Create periodic development plans.

Organize targeted training sessions after identifying team weaknesses.

Listen to and analyze team members' opinions, and implement appropriate suggestions to enhance performance and elevate the team's capabilities.

Explore opportunities to attract new talent.
By following these steps, you can cultivate a high-performing and cohesive team that contributes significantly to your company's success. Effective team management is an ongoing process that requires adaptability, communication, and a commitment to fostering a positive work environment.
You can use the services of an incorporation company to evaluate and manage the performance of your business team from here.
Building a strong and effective team is crucial for the success of any project. It requires careful effort and strategic planning from the team leader. There are several important steps to follow to achieve this goal, including selecting suitable team members and aligning individual and collective objectives. Effective communication, confidence-building, and fostering collaborative synergy are key elements in this process.
Creating an environment of positivity, optimism, innovation, and creativity within the team is essential. These factors lay the foundation for a powerful and successful work team. By implementing these approaches and methodologies, a determined and prosperous team can be formed. This will ultimately lead to the realization of intended objectives and act as a catalyst for the success of various projects within the organization.